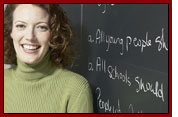 Educational institutions know the value of hiring and retaining top performing employees whether it is in the area of instruction, administration or support. The market for well qualified, highly sought after candidates has become extremely competitive. Employment candidates at this level are seeking a competitive compensation package that includes a comprehensive benefit program.
EduBenefit® specializes in developing effective purchasing cooperatives for educational organizations nationwide. EduBenefit® works exclusively with educational organizations designing and securing cost effective benefit programs that will enhance services to their members.
EduBenefit® provides for a smooth and efficient implementation for both the educational organization and its members.

Educational entities are continually seeking methods to improve their benefit packages and reduce expenditures. EduBenefit®can provide your organization with the necessary program to help your members reach their objectives.